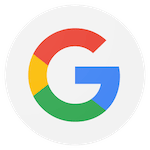 If you are looking for an excellent gym and highly motivated trainers that will create a program based on your specific health and fitness goals, then I highly recommend Black Clover Fitness! Trevor (owner) responds quickly to inquiries, evaluating your needs and identifying your goals. He will set you with a successful trainer and program. He makes you feel like part of the family immediately.

As someone who had not done any type of exercise for many years, private/semiprivate training was just what I needed to get started working toward my fitness goals.

Working with Jordan over the past several months has been awesome! His patience and friendliness make you feel comfortable immediately. He has such a positive outlook and that is conveyed throughout every workout. The individualized program that he has created and continues to build on has been instrumental in me achieving great gains in strength, coordination, flexibility, and endurance! After every training session, I feel accomplished and empowered.
Today, I am participating in fitness activities that I could not do a year ago! It just took a partnership with a great gym and trainer!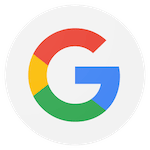 Started with Black Clover Fitness around August of 2020. Was at 310 pounds, my energy was decreasing and was worried if I would be around to walk my daughters down the aisle (many years from now..).

Have lost 60 pounds and gained far more energy that has increased overall happiness in my life. This would not be without the support and structure that Black Clover Fitness offers.

Come see Trevor, Chris and his team. Plus, everyone at the 5am or 6am time slots, we all pretty cool!!!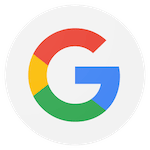 Black Clover Fitness is an excellent gym with knowledgeable, positive, and motivational trainers!
As someone who had little to no gym experience when joining BCF almost two years ago, I can attest to how amazing the trainers are. They took the time to educate me on how to use equipment properly and what to focus on in order to reach my goals. They did all of this without belittling me or making me feel like I didn't belong. I have gained knowledge, strength, confidence, and friendships since joining. Additionally, the atmosphere is extremely positive! I enjoy going to BCF in the mornings and seeing the bright smiles from the other gym members and the trainers.
BCF is the place to be!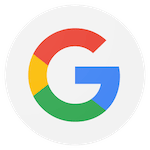 Black Clover is simply the best. Their excellence in health knowledge, their ability to motivate, their communication, their workouts that challenge, and their focus on individual needs, all seamlessly create a collaborative, laser focused, fun journey to better health.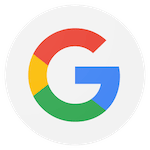 Trevor and the trainers at Black Clover Fitness are top notch. I was in a rut with my workouts until I joined Black Clover. The positive energy that this gym has keeps me coming back day after day. I'm so thankful for Trevor, his team, and his amazing workouts.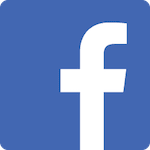 Black Clover Fitness has been fantastic for me over the past 6 months. I am a runner, 19 half marathons (plus 2 marathons) in the past 6 years. Over the last four years I had fallen into a pattern of carb loading diet to run and knee pain, due to over training.
In the 6 months I've been with black clover fitness, thanks to the diet plan by Cindy Hoskins I have lost almost 50 lbs. Michele Badalucco has setup a personal training plan that fixed my gait, flexibility, and strength to the point I'm running pain free for the first time in 4 years. I've knocked almost 4 minutes off my mile time and 30 minutes off my half marathon time. She is so good at targeting what I need.
And last but certainly not least is the happy, encouraging, and challenges Trevor Davis every day pushing me to my limits safely.
My daughter gets married in two weeks and I am looking and feeling better than I have in years. I will complete 5 half marathons this year getting number 21 in Las Vegas in November before my 60th birthday.
A person told me recently that in retirement health is the most important thing to invest in. Well worth the investment.
Thanks Black Clover Fitness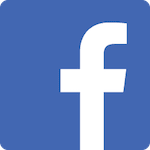 I would 100% recommend Black Clover for anyone looking for a gym with a positive atmosphere, amazing trainers, and a place that truly has their customer's best interest in mind. I have been going to Black Clover for almost 2 years and I have yet to repeat a workout. Trevor does a great job of mixing up workouts while focusing on every muscle group. Trevor is a very dependable, trustworthy, and motivating trainer who helps each and every one of his clients be the best version of themselves. He is an all around class act and an amazing trainer for clients of any age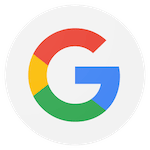 I have known Trevor at Black Clover for 10+ years. He is a great guy! He is extremely knowledgeable and has the personality and patience needed to help anyone feel comfortable while working to achieve their goals. I know several people who have trusted Trevor to help them reach their Health and Fitness goals and the results have been FANTASTIC!

We enrolled our 2 12 year olds and 13 year old into their youth program last month. All 3 of them really enjoyed it and every Tuesday and Thursday they looked forward to going. Nick did a great job. We will definitely sign them up again.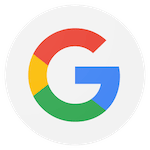 I have been working out with Trevor since March of 2019. He is so motivating and pushes you to your limit! I have seen so many changes in my body since I have started. I used to get bored with workouts but Trevor is so creative! The workouts are different everyday and always challenging. I started out going 3 days a week. The workouts are so addicting that I now go 5 days a week! I cannot say enough about how great Trevor is and how much I enjoy going to Black Clover!
Black Clover Fitness has allowed me to find passion in working out, thanks to the training staff I have lost over 35 lbs. and counting and it's only been 5 months. If you want fast results and a great atmosphere Black Clover Fitness is the place for you. One thing you can always count on is the trainers mixing up the workouts. One day it will be agility and then its strength training the next day. Thank you for always putting our health as your number one priority.
Brent is a work horse, plain and simple! When he is not meeting with me three times per week, he is working countless hours doing manual labor. Not to mention when it's snowing, working 12 plus hour days in nothing new to Brent as he is out moving snow. His hard work and dedication is why he is excelling in our program. He is a true staple of a hard working, motivated individual striving to achieve his goals.
Jessie truly exemplifies what hard work and dedication is. Jessie always comes into her training sessions with a great attitude and ready to work. Not only does Jessie push her self to achieve her goals, but she also pushes and encourages others who train with her to accomplish their goals as well. Jessie brings positive energy with her every time she comes in, and it truly shines through to others around her.
My experience at Black Clover Fitness has been excellent. The training sessions are very good and highly motivating. In my first 12 weeks, I was able to shed 12 lbs and 15 inches by simply following the map laid out for me. Strength Train, Cardio, Eat Right! It was and still is amazing to me! I am excited to see how the next 6 months will have an impact on me! If it's anything like the first 12 weeks, I'll be a permanent member of BCF!!!