By Appointment Only! Schedule A Consultation Today
At Black Clover Fitness in Omaha and Elkhorn, we realize that one size does NOT fit all. In fact, this could not be truer in fitness and nutrition health. That's why we take the time with each and every one of our members to design a full-service program that's catered to their individual needs.
Our customized personal training programs are ideal for gaining an edge over your body, pushing yourself to your maximum limits and achieving your fitness, health and overall wellness goals.
EXPERIENCE REAL RESULTS WITH A PERSONAL TRAINER!
Individualized Plan
One of the main benefits of working with us is that your exercise program is specifically tailored to you! Not only that, but you will be guided through each workout so you don't have to worry about what exercise you should do next and will be instructed on how to perform each one!
Accountability
At times it can be difficult to be motivated to exercise and eat right. Here your personal trainer will help you stay on track so you are able to reach the goals you have set.
Attainment of Your Goals
We will help you set goals, but also help you reach them and expand your horizons to accomplish things you never thought were possible. Check out our testimonials!
Some clients prefer moderate toning and exercise programs to help keep them on track, week after week. Others enjoy the hardcore extreme workouts developed to build and harness specific areas of their core strength. No matter where on the spectrum your health and fitness levels are, one thing is unmistakable: Omaha's Black Clover Fitness is dedicated to YOU.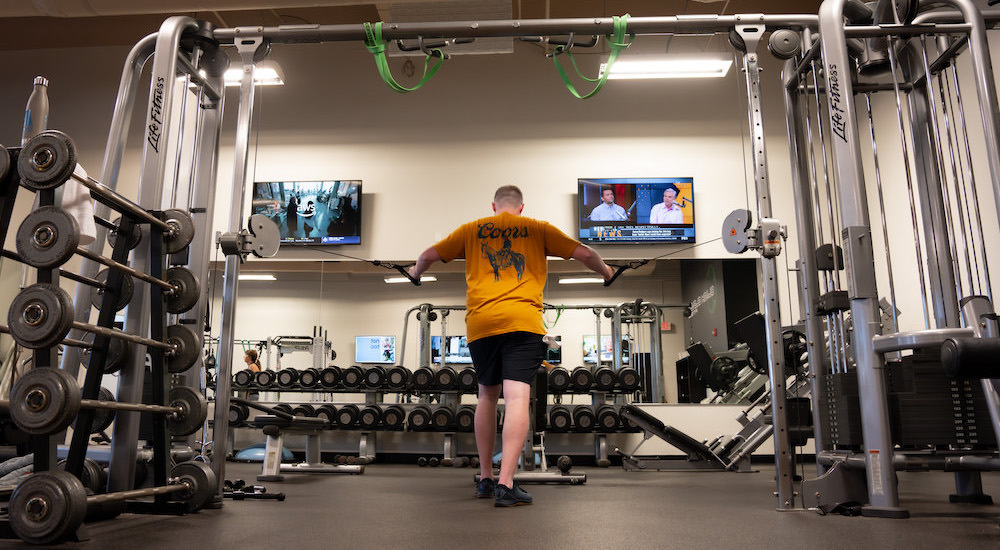 GET STARTED WITH PERSONAL TRAINING IN OMAHA TODAY!
Getting on the path to the body you want is one phone call away, we will take care of the rest.
Just fill out the short form on the side of this page and we'll give you all the information you need to get you on the path to a healthy, fit new you!