By Appointment Only! Schedule A Consultation Today
When Black Clover Fitness brought the revolutionary new training concept to the Midwest, we knew Block Training™ would instantly become a hit.

Not only is this highly effective, innovative, and results-oriented concept ideal for high-energy fitness buffs but it's also the perfect training forum for those looking to accomplish serious fitness goals.

Our popular Block Training consists of small groups with no more than 10 clients per session. Our workouts of the day are 45 minutes and can be easily modified in case of previous injury, etc. so it's not a one size fits all program. This is personal coaching delivered in a small group format!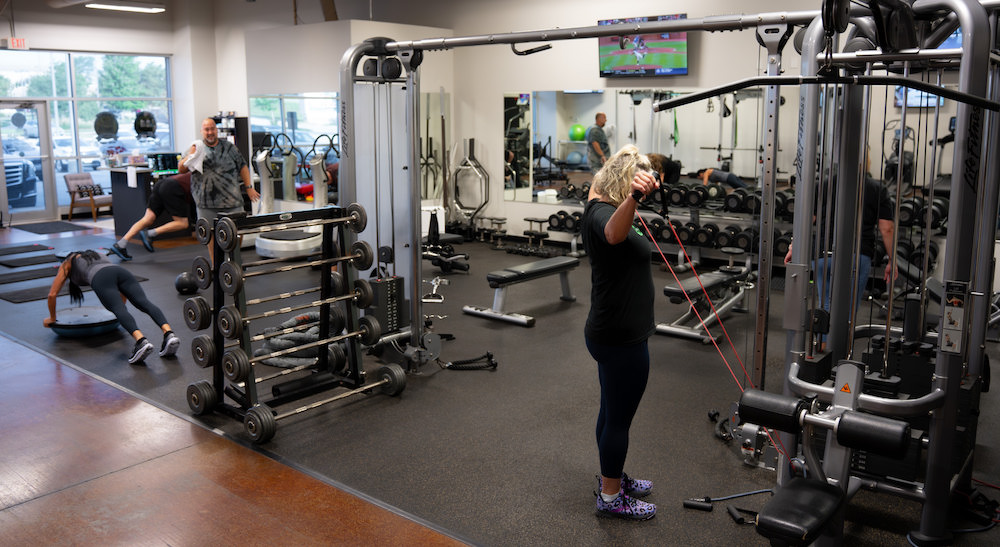 GET MIND BLOWING FITNESS RESULTS IN OMAHA AND ELKHORN!
Designed with very specific fitness target areas, Block Training ™ torches the fat, sheds the inches and sculpts the body into the figure you've always wanted. This complex yet equally simple and dynamic training concept will blow your mind with its effectiveness. Here are some of the things you can do with Block Training ™:
One-on-one engagement with a personal fitness trainer
Partner workouts
Group fitness sessions
Try this new, exciting and very innovative way to get fit and stay energized! You'll enjoy a BLITZ of fitness challenges that will push you to the edge of your potential, giving you maximum results in half the time!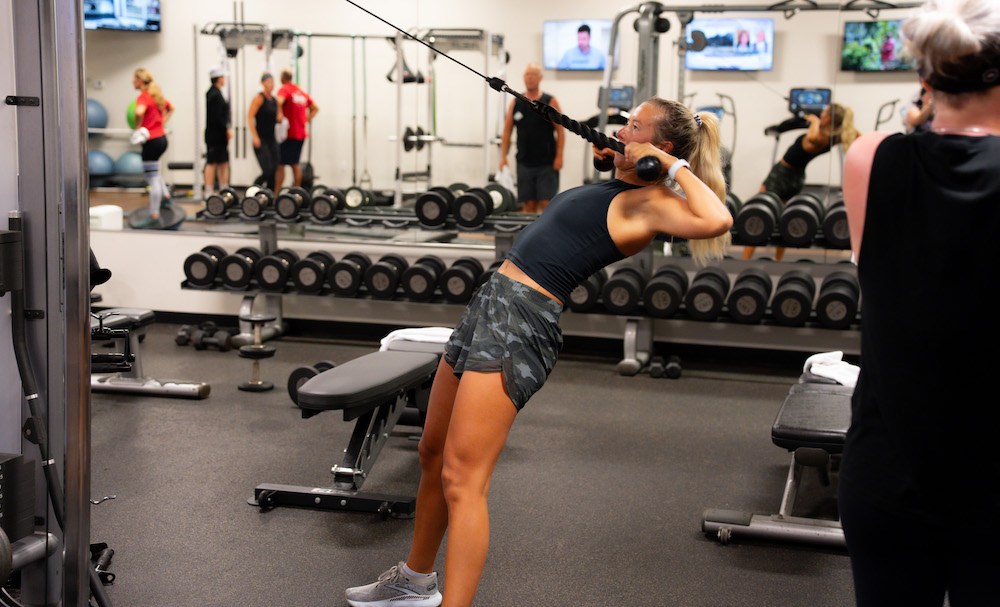 FUN, PERSONALIZED FITNESS PROGRAMS FOR ANY EXPERIENCE LEVEL!
No matter what your goal is, at Black Clover Fitness in Omaha and Elkhorn we can design a plan to suit your needs. Our Block Training™ workouts are designed weekly by our professional trainers in a comprehensive method where you will always be moving forward in terms of strength, muscle toning, and fat loss.
Simply fill out the short, no-obligation form on the side of this page and we look forward to helping you achieve your fitness goals!