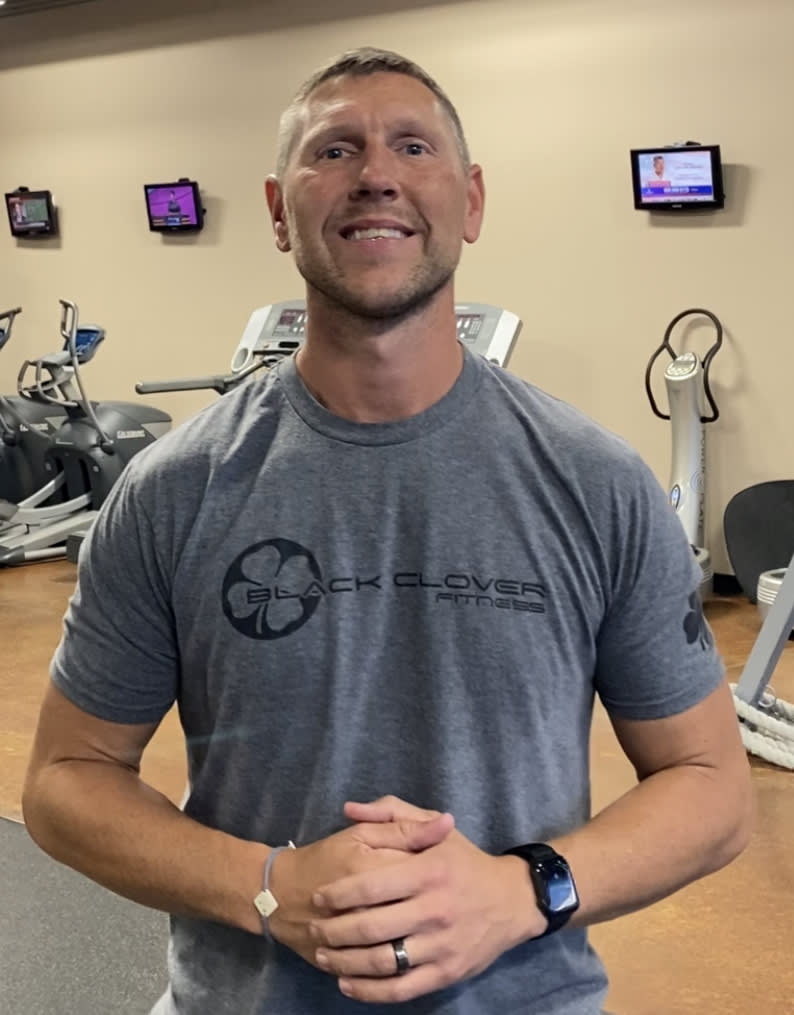 Trevor Davis
Among the familiar faces at Black Clover Fitness is Owner, Trevor Davis. Trevor earned his Bachelor Degree in Corporate Wellness/Exercise Science from Northwest Missouri State University in 2004. Not only does he carry a Personal Training Certification, but he also holds National Certifications as a Performance Nutrition Specialist and Specialist in Sports Conditioning.
Trevor has worked with hundreds of individuals not only locally, but nationally ranging from your weekend warriors to collegiate and professional athletes, to those who have never stepped on a treadmill.
Highly competitive in whatever endeavor he strives to accomplish, Trevor takes pride in holding accountability to his clients to ensure that they get the results they want. He believes the foundation of a healthy mind and body begins with exercise and nutrition.
Trevor strives to not only make you feel comfortable in the gym, but also ensures your time training is exciting, enjoyable, and rewarding.